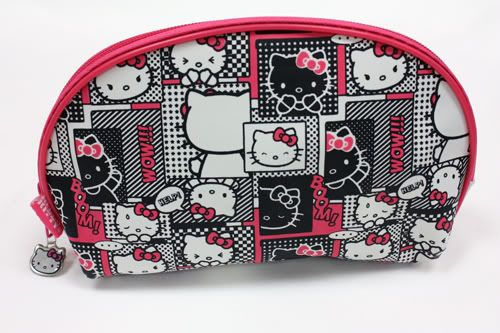 I actually don't have a lot in my makeup bag. Actually, I hardly have any [makeup] in my makeup bag. lol.
Here's what I do have in my makeup bag:
1 - Hair Clip [who knows when you'll need to keep the bangs back]
2 - Love Rocks roll on perfume [got this as a freebie from Victoria's Secret on my first day]
3 - Coastal Scents Lip Smacks in Love Kitten
4 - Canister of Carmex [Love it]
5 - 2 bottles of Nivea lotion [who knows when you'll have to fight off dry skin]
6 - Allegra Allergy medicine [when ever my allergies to decide to come back, I'll be ready!]
7 - Equate Ibuprofen [For those girlie days]
8 - 2 Urban Decay Lip Plumpers
9 - 2 Travel sized tooth brushes [always great to have one (or 2) when you need to freshen up]
I guess since this is a makeup bag, I should probably put some makeup in it eventually huh? Once I decide what makeup I want to carry with me, I'll probably put it in my bag.
What do you all carry in your makeup bags? I tag all of my followers to do this blog post!
Hope you all have a Great FoUrTh Of JuLy!