Just thought I'd let you ladies know that Everyday Makeup Blog is having a HUGE and by huge I mean....
HUGE
giveaway!! She is giving away a ton of New York Color products.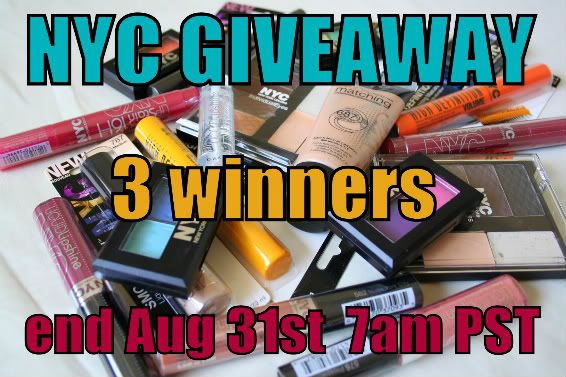 To enter, just simply click her name above and it'll take you to her page and you can enter!